Forget Traditional Hair Removal Antics And Switch To Ant Egg Oil Serum
I was having a minor panic, it's almost that time of year when I am going to have to abandon tights, socks, stocking, trousers, thermals and go bare-legged; the thought of exposing white flesh with their winter downy covering is the stuff of nightmares, but this year it's going to be quite different: I have discovered Ant Egg Oil Serum.
Yes, I may be a little slow off the blocks seeing as women in the middle east knew about this aeons ago, but no worries, I have my hands on a pot now. This, people, is the way to go and rid yourself of unwanted body hair. Ottoman women used it for this purpose and on their daughters to prevent future excess body hair and now we have the opportunity to try this wonderfully natural product for ourselves.
The solution to unwanted body hair is very simple and now available at Simple Earth and it's a pure and natural way to stay hair free, what could be better? Ant Egg Oil Serum mixed with cream is massaged into the area requiring attention. The serum seeps deep into the hair follicle meaning it becomes dormant over time after using this product regularly. In fact the serum actually narrows the follicle itself so any re-growth is thinner and appears less regularly. Eventually the hair will disappear as it has been significantly weakened, ta dah!
This is all possible through those hard working creatures' egg oil serum, so next time you see a colony, spare the ant powder and think of all the Ant Egg Oil Serum they are producing and think, smooth, silky skin and warm summer sunshine.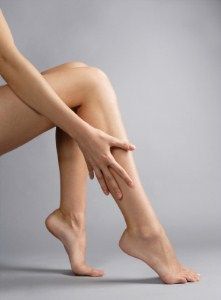 var _gaq = _gaq || []; _gaq.push(['_setAccount', 'UA-30114878-1']); _gaq.push(['_trackPageview']);
(function() { var ga = document.createElement('script'); ga.type = 'text/javascript'; ga.async = true; ga.src = ('https:' == document.location.protocol ? 'https://ssl' : 'http://www') + '.google-analytics.com/ga.js'; var s = document.getElementsByTagName('script')[0]; s.parentNode.insertBefore(ga, s); })();